The right equipment makes all the difference.
Mesh Networks – Gateways – Routers – Modems From Lightburst Broadband
A solid home network starts with solid equipment. Lightburst Broadband supplies the industry leading equipment to bring you the very best internet and Wi-Fi experience. you can count on us to keep it running.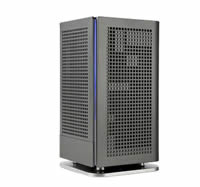 The GigaSpire BLAST u12 is a ultimate smart home system that delivers the latest 'Wi-Fi 6' technology. The GigaSpire give your home the very best Wi-Fi coverage available, using the latest 802.11ax technology and a combined total of 12 antennas between the 2.4 and 5 GHz radios.
Supports "Smart Things" IoT with additional hub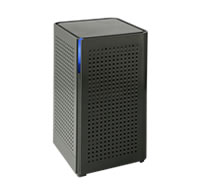 The GigaSpire BLAST u6 is a next-generation smart home system and the slightly smaller sibling to the BLAST u12. Leveraging the latest advancements in Wi-Fi technology, including the 'Wi-Fi 6' standard, it combines blazing-fast speeds with whole-home coverage to give you an unrivaled online experience.
Supports "Smart Things" IoT with additional hub

Dual band with 6 total antennas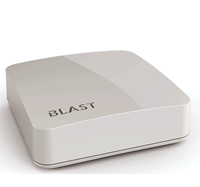 The GigaSpire BLAST u4 is a perfect balance between beautiful design and carrier-class reliability. A single BLAST u4 delivers incredible performance within a small to medium-sized residence, while multiple systems can be easily configured to cover large homes or small businesses. Optional wall-mounting capabilities and separate power cord means the BLAST u4 can live anywhere in the home.
Use multiple units to form a "Mesh" network

Manageable from CommandIQ mobile app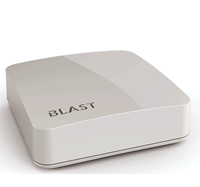 The GigaSpire Blast u4 Mesh is the perfect companion for any of the GigaSpire gateways (u12, u6 or u4) to cover your entire home in a seamless "mesh†of Wi-Fi. It gives you amazing speed and coverage and makes those hard-to-reach spots a thing of the past. Up to four GigaMesh satellites can be connected to your GigaSpire to provide maximum coverage.
Same great quality and speed throughout your home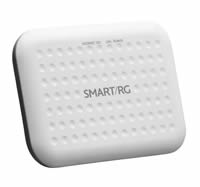 Our standard single port modem/router allows you the choice of connecting directly to your computer or if you own a Wi-Fi router or switch, the modem can connect to your existing network equipment.
Configurable to routed or bridged mode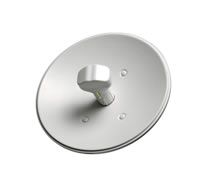 LightBurst Broadband now offers Fixed Wireless delivery in several of our rural areas for those customers that need higher broadband speeds then is possible with DSL technology. A small wireless dish antenna is mounted on your home and bandwidth speeds up to 100 Mbps can be recieved from several miles away. It is safe, secure and reliable.
Installation fees may be required

Monthly maintenance fees apply
Maintenance and replacement costs for purchased equipment is the responsibility of the customer. A six month, limited warranty is provided for all purchased equipment that ensures that the equipment will functions as required to provide broadband services at the customer's purchased Internet speed category. If the purchased equipment fails within the first six months, LightBurst Broadband will replace the equipment at no cost to the customer. Leased equipment will be maintained and replaced if necessary by LightBurst Broadband during the time that the customer is an active LightBurst Broadband customer in good standing, meaning that their account is paid up to date. LightBurst Broadband retains the right to refuse to replace or maintained any equipment that has been misused or damaged due to negligence by the customer. If LightBurst Broadband determines that the equipment has be damaged by the customer, the customer will be required to purchase new equipment.